Slot

gallery
This versatile JavaScript and WordPress plugin infinte gallery helps begginer and mid-level designers to WOW their clients with pro level visuals.
View all demos
Video & Audio
Play video or audio inside the gallery or the lightbox.
Infinte Gallery
Drag and swipe the gallery infinitely vertically.
Vast & Adsense
Monetize and make moeny using VAST and IMA SDK.
Responsive
Fully adaptable and optimized for mobile and desktop.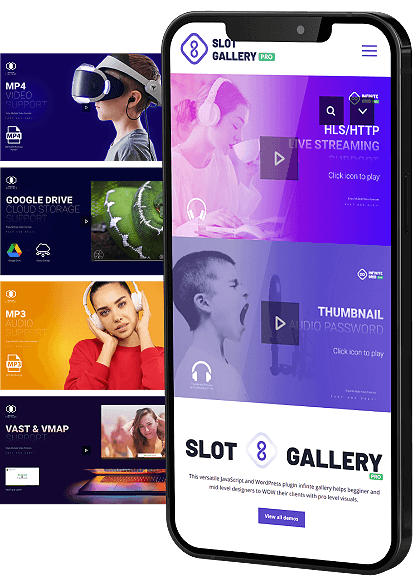 One Gallery


many superpowers

Your secret weapon to creating stunning image, video and audio responsive galleries even with zero experience and dazzle your clients with jaw-dropping visuals that look amazing on any device.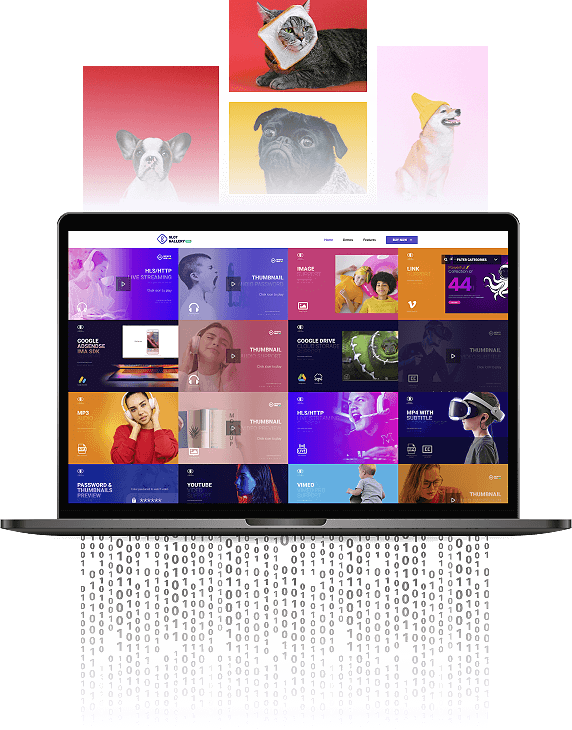 Faster by using


hardware accceleration

Slot Gallery Pro is using the latest JavaScript and CSS techniques for the best possible performance using the GPU this way the animations are smooth and on mobile devices the battery consumption is minimal.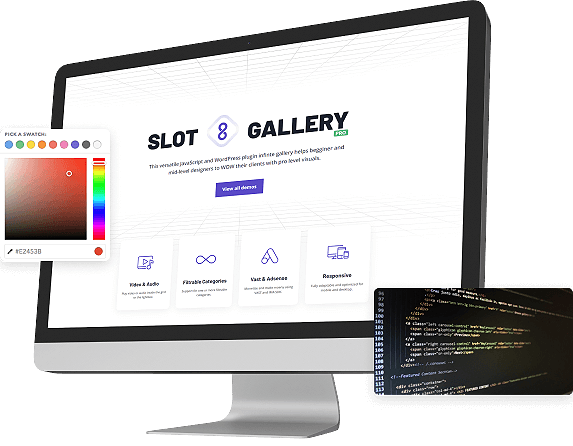 Very easy


to use and setup

Easy to include in your project. Featuring detailed documentation and sample demo pages ready for use.
A Tons Of Features
Well thought premium features.

Interested?
Buy it now!
Buy JavaScript Version
Buy WordPress Plugin
Our Happy Clients Say
Better to see what people are actually saying
"The team support is outstanding. They fixed a problem for me in a very short time. Excellent support, excellent product."
Principiate - Client from ENVATO
"Wow. I was really surprised how good and simple this plugin performs. Exeeded all my expectations. Well done!"
Saniaja - Client from ENVATO
"Really great plugin and easy to use! I had a question and I immediately got an answer. The plugin and author deserves more than 5 stars!!!."
Nicnac1234 - Client from ENVATO